ABOUT

FOUNDER

PRESIDENT
Prof. Priti Tagde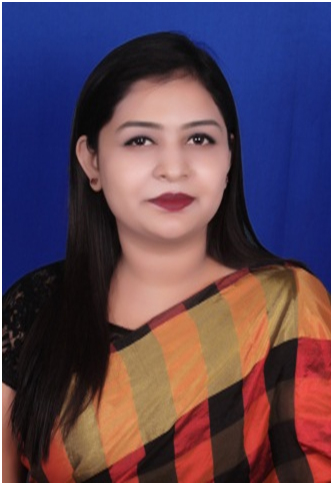 Prof. Priti Tagde
Prof. Priti Tagde, is a leading Scientist and Academician and her research interest lies in novel drug delivery systems especially, Nanoparticulate drug delivery and transdermal drug delivery. Her work has received many accolades in peer reviewed Indian and International journals. She is also a member of many professional societies and holds the position as Honorary Member of the Hon'ble Editorial Board of the IJBST Journal Group.
Based on her work in Pharma Sector she has been invited as Distinguished Guest in International Conference of Bioleague at Indonesia where she delivered expert talk and received Outstanding Achievement award for her contribution to Pharma research and education sector. She has been awarded PharmaRatan Award, 2018 at International Pharmaceutical Conference 2018 in New Delhi and recently been conferred with 100 most impactful Healthcare leaders (Global Listing) by World Health and Wellness Congress in 14th Feb 2019 at Mumbai Hotel Taj Land ends. Apart from an avid researcher, Priti is very popular among her students. True to her commitments towards education, she was deliberated with ShikshakShri Award on Teachers day 2018, in New Delhi and with Best Teacher's Award by VigyanBharti.
This program was based on the initiative of Hon'ble Shri Narendra Modi Prime Minister, India on "Skill India", where she imparted hands-on- training to the students. She firmly believes that bookish knowledge cannot solve the problem of extreme lack of skilled workforce in India today.
She volunteered to make the young generation skilled enough to represent their lives in a more productive manner. She helped them acquire the skill for a successful entrepreneur right from procurement of raw materials, production, research & development, quality control and quality assurance. Such initiatives are rare and Priti has the ability to let the next generation acquaint with the nitty-gritties of marketing skill from production to sale.
Priti has not restricted herself to the coterie of her research and academia. Her life's goal is to provide an environment where everyone must be healthy and she considers herself fortunate to pursue a career where there is always a scope towards contributing in Pharmaceutical healthcare. She possesses the enthusiasm and worthiness to work towards socioeconomic cause with her deep understanding in Pharmaceutical education and research. With her experience in Pharmacy, she aims to works for the prevention and treatment of Breast cancer among women and to achieve this objective, Priti is associated with many NGO's who works for the social upliftment of women, be it their health or education. She is a role model to many and strongly believes that "If you educate a man, you educate an individual; education contributes to his individual growth; it becomes his 'private property', as it were. But when you educate a woman, you educate the entire family!"
ABOUT

CO-FOUNDER

PRESIDENT